Oak Valley is the hometown of the majority of the main characters. It is one of the five main communities of
MC:SM Rewritten
.
Major Inhabitants
Jesse's Gang
Classic Order
Order 3.0
Minor Inhabitants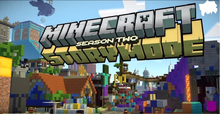 Notable Visitors
History
Oak Valley was formerly the EnderCon grounds. But when the Wither Storm consumed it, and then was defeated, it left a clear space for a new home. At first, it was just a location for the Treasure Room. But as time passed by, that room expanded to be a full-blown living quarters for the Classic Order and Nikki to rule in. For 5 years, the place just started out as the city of 'Beacon Town' with Jesse as mayor. As time passed, however, people spread out and built more homes and towns nearby. Soon, it was enough to be established as the community that is Oak Valley. Though Jesse remained mayor of Beacon Town, his younger sister, Nikki, held a higher power as commanding ruler of all Oak Valley. The Order 2.0 (New Order) spread out to establish their own homes in Beacon Town. Most of the events in the "MC:SM Rewritten Side Stories" series takes place here.
Trivia
The idea for Oak Valley was inspired by Episode 5's "Order Hall" location.

The actual hall itself was later turned into the Order's palace.

With S2's arrival, the history of Oak Valley was changed, and the town's name was originally called Beacon Town.

The history changed more than once, and Beacon Town is now the capital city, instead of Oak Valley being a town.